Services
Advice & Assistance
If you need advice and assistance on any aspect of UK Immigration Law, whether you are trying to find your way through the UK visa process or trying to regularise your immigration status from inside the UK, you need an expert immigration solicitor. You need Warren Grant Immigration.
Brexit
Worried about BREXIT? Can you apply for EEA Permanent Residence? Are you a qualified person? What about your family members? Can they apply for EEA Permanent Residence in line with you? Warren Grant Immigration will advise and assist you in dealing with all Home Office paperwork, keeping you in compliance with EEA regulations. Should you wish to travel or retain your passport or documents, Warren Grant Immigration will advise you on the best approach.
انواع ویزا و امور مهاجرتی مشاوره رسمی
Global Immigration
زیر نظر وکیل پایه یک انگلستان با تجربه ۳۰ ساله در امور مهاجرتی‌‌‌ و قضاوت در این امور
با وجود مشاور فارسی زبان؛ این موسسه میتواند در هر گونه امور ویزا و مهاجرت به انگلستان به تمام فارسی زبانان در هر نقطه دنیا کمک کند
: دریافت ویزا شامل امور زیر است
ویزای توریستی
ویزای تحصیلی
تمدید ویزا
ویزای بازدید فامیلی
ویزای سرمایه گذاری
(Global Talent) ویزای
برای مشورت و راهنمایی با خانم هما از طریق این شماره تماس حاصل فرمایید
۰۷۳۷۷۰۷۴۵۴۵
07377074545
COVID-19 (Corona) Update
COVID 19 (Coronovirus) has affected us as it as affected you. Our office is open but face to face appointments are not available under current Government guidelines. We will work with you remotely to offer the best service.
About Us
Our Approach
Warren Grant Immigration will guide you through the immigration process from start to finish. If you already have Indefinite Leave to Remain, or you are a British national looking to get Permanent Residence for your partner/spouse or other family members we will be on hand to provide advice and practical assistance for you. If English is not your first language, we will arrange for an interpreter so that we can provide the best possible service. Where appropriate Warren Grant Immigration will challenge a Home Office decision for you, and if you are detained Warren Grant Immigration will help you make an application for bail.
Working for you
Our focus is on geting you what you need. Warren Grant Immigration will ensure that you are represented by highly experienced barristers with a working, up-to-date knowledge of Immigration Law. For each case we will work with you to prepare the very best material which will be sure to impress the Tribunal. In short, Warren Grant Immigration will prepare you for an appeal hearing which will quite literally change your life.
Areas of Expertise
Warren Grant Immigration offers advice on a range of immigration issues affecting both businesses and individuals, including:
Appeals and Refusals
Judicial Reviews
Spouse Visas
Student Visas
Work Permit Visas
Indefinite Leave to Remain
EEA Applications
Asylum & Human Rights
British Citizenship
Business Immigration Visas
Sponsorship Licences Applications
Entrepreneur and Investor Visas
---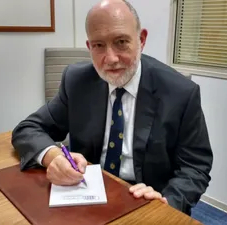 Contact Us
Drop us a line!
Book an Appointment
Appointments can be made during office hours. We are also available for out-sine-of-hours appointments and Sundays by arrangement.
Tel:

+4420 8951 0172

Mobile:

0737 707 4535

Farsi tel:

0737 707 4545

Email:

warren@warrengrantimmigration.com



Address:

Anglo-Dal House

5 Spring Villa Park

Spring Villa Road

Edgware

HA8 7EB